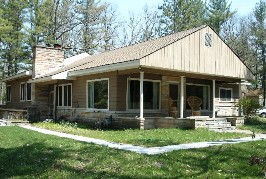 Our River House is home to several members of the community. It is located in a peaceful woods along the Baldwin River. This house is a home for female survivors who live together and learn skills of communicating, praying, standing in the gap with one another, and making healthy personal choices. We believe that the only safety is in Jesus Messiah and that submitting to community guidelines, in combination with prayer, minimizes the risk of being spiritually or physically accessed by the enemy or human agents of the enemy. The Riverhouse environment often accelerates healing because of the pressure that living with others places on individuals as they learn to deal with relational problems. It is a very intense environment and committing to house guidelines and compromising the need for independence can be very demanding. The goal for each house member is to learn the necessary skills to increase in maturity, stability, and responsibility, and ultimately to have a closer walk with God while maintaining intimate fellowship with one another.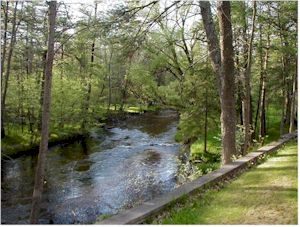 As a community house, the Riverhouse provides a place for fellowship, companionship, support and enjoyment for community members who do not reside within the house. Riverhouse members learn to balance giving and receiving, one of the important goals for recovering from trauma and thriving in life. All of the services provided by the house require time, dedication, compassion, patience and sacrifice from its members. Community members from outside the house obtain a sense of belonging within the community most quickly if they feel a part of the house and feel bonded to those who live there.
We accept monetary check, cash, or credit card donations designated for the house to help us keep it maintained, upgraded, and eventually to help us pay off the mortgage. We also accept tangible donations like paper goods, food, linens, furniture.