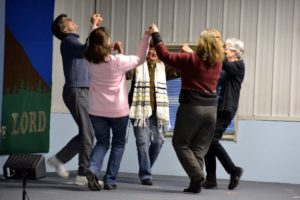 We gather as Manna Congregation for dinner each Friday evening to bring in the Sabbath. This is followed by a service that includes praise and worship and a message.
Staff
Congregational Leader: Cheryl Knight, MS, MTh
Friday Schedule
Sabbath Seder (Dinner) – 5:15 pm
Sabbath Service – 6:30 pm
Manna Congregation meets at 9731 S. M-37 Baldwin, MI 49304 (Google Map)
We are a congregation of believers in Yeshua's saving grace and healing power. We desire to build our community on "the fear of the Lord" principles of a loving, gracious God who deserves utmost praise and honor.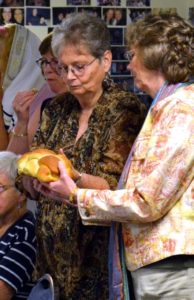 We desire to be a viable Body of Yeshua whose lifestyle and form of worship will be a visible testimony to Jew and Gentile alike in our congregation and throughout the world. We desire to establish an Acts 2 early church mission:
They devoted themselves to the apostles' teaching
The devoted themselves to the fellowship
They devoted themselves to the breaking of bread (together)
The devoted themselves to prayer
All the believers were together and had everything in common
All believers sold their possessions and goods, they gave to anyone as he had need
Every day they continued to meet together, they broke bread in their homes and ate together with glad and sincere heart, praising God
And God added to their number daily those who were being saved
Statement of Faith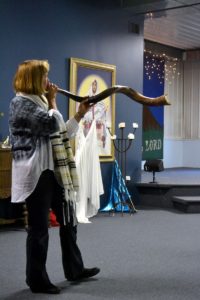 The Manna Congregation believes the following:
The whole Bible is the only inspired, authoritative word of God.
There is only one means of Salvation that God has provided, and that is faith in His Mercy provided through the atoning blood of His Son Yeshua the Messiah – grace through Faith in Messiah.
You must be born again, of the Spirit of God, and receive new life. This requires from us repentance from sin, turning to God, and giving our hearts to Him, by an act of our will.
Having received salvation we have eternal life in God and we are free in Messiah. Free from the power of the sinful nature in our lives, free from the penalty of our sins committed, free to live in Holiness and obedience to God and empowered to do things His way.
We observe the commandments (Torah) of God, understanding that they lead us to Messiah and are fulfilled through our new life filled with the Ruach HaKodesh (Holy Spirit).
Unity is a necessary sign of the power of the Ruach HaKodesh's work through the Body of Messiah (Psa.114).
We are called out to be a special people to God, to love Him and serve Him as the one true God. We are also free and empowered to love our neighbors and to serve one another.