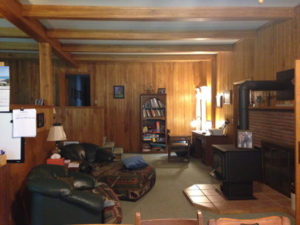 The community is the Church; it is the viable Body of Messiah coming together, living and having its being in union with the Head, and out of this dependence upon God, living out the principles taught to us in the Bible.
The Body of Messiah was designed to be a community that allows individuals to live out of their gifting, adding life and vitality to the Body of Messiah. When a person first comes into community, they may have a broken or divided mind/heart and may not know what their gifting might be or what they might contribute to a community. Through the process of healing, God faithfully demonstrates what He created us to be so that we can act like ourselves as we minister to Him in whatever ways He gifts us. (Ephesians 4:11-16)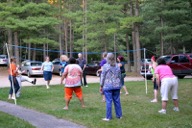 CARE was created to be a community of individuals committed to the truth of God's Word, to giving God the glory through prayer and praise, to healing, to helping one another, to being transparent with one another, to praying with one another, to being honest with one another by communicating relational problems with one another, to allowing God to sift us in a community environment. There must be a willingness to walk away from worldly entrapments, a willingness to be "set apart" for the heavenly kingdom, a willingness to be hated for the sake of Messiah, a willingness to say "not my will but Thine." This is a maturing community dedicated to fighting the good fight in the spiritual realm.
C.A.R.E.'s goal is to be a prototype for other communities. C.A.R.E., Inc. has developed a working model that can be used to develop other communities to support healing whenever the need is present.
Benefits of Community
A life changing opportunity to live in a Christian community and be in proximity to other trauma survivors.
An opportunity to function as a body of Yeshua and witness the power of prayer as lives are healed.
An opportunity to take authority in Yeshua against strongholds that are often difficult to face alone.
An opportunity to mature spiritually and increase your faith.
Community Standards
The members of the CARE Community demonstrate these commitments and standards:
A commitment to living a Biblical lifestyle.
A willingness to accept the reality of one's history.
A willingness to pray about whatever strongholds may be present in one's life.
A willingness to address any addictive behaviors and abuse issues.
A willingness to work with available prayer ministers, according to scheduling opportunities.
A willingness to be submitted to the community and its leadership.
A commitment to no gossiping or slandering.
A commitment to taking personal responsibility for oneself
A commitment to community service in some form, if not employed.

Community Events
We gather as Manna Congregation for dinner each Friday evening to bring in the Sabbath. This is followed by a service that includes praise and worship and a message.
On Saturday afternoon we gather for Bible study.
On some weekend evenings we come together for fellowship..
What This Community Is Not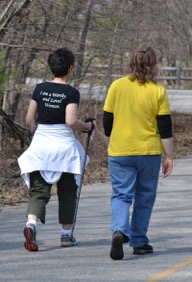 It is not a social center. Those who live here have "left the pleasures of the world" behind and focus on truth and healing. It is a life centered on prayer and praise.
It is not a place to lose one's own responsibility for praying, journaling, and developing self-control. Unlimited contact is not a part of living in a healing community. We do encourage one another, we pray for each other, we stand in the gap when someone cannot pray, and we care. This does not always take place with face-to-face contact in a social setting.
It is not without boundaries. We encourage our community members to develop healthy boundaries as they heal. Each person in the community is also responsible for developing outside supports for when staff not available.
It is not a place of unlimited contact with staff. Because of the hours the staff spend in ministry and other responsibilities (phone calls, e-mails, website, answering letters, etc.), they are often not available after hours, with the exception of emergencies.